THE MASTER DATING COURSE IS COMING SOON!
FIND OUT MORE DETAILS BELOW
Master Dating because you want to be your best self on a date.
You have a unique style and perspective. Let your inner essence shine on dates. Gain awareness of your values, goals and dreams. Discover how to convey your personality and passion naturally.
Master Dating because you want to feel calm and confident in your relationship.
Conquer anxiety. Do not doubt yourself. Learn effective techniques to feel relaxed and in control on dates. Master your mindset to focus on the moment and enjoy dating.
Master Dating because you want to create a marriage of joy, appreciation, and intimacy.
Understand your partner and feel understood. Accept your partner and feel accepted. Indulge in fun and laughter together. Express your feelings, needs, and dreams. Share memorable moments of connection. Love and be loved.
Beautifully Designed for Clarity and Simplicity
This dating course is the single, most worthwhile investment you can make to transform your dating and achieve success. It contains the best advice on the market. The ideas in this course are scientifically proven to be effective. You will learn skills and strategies drawn from research in social psychology. In this course, you will get:
55 Video Lessons.

Bite-sized lessons in both video and audio versions that stream directly from your device. Organized into 9 Coaching Modules to give you clarity and direction.
10 Downloadable Take Action Worksheets.

Self-reflective activities and interactive exercises to put the lessons into practice and experience results.

Weekly Office Hours

.

Connect with Dr. Chani once a week in a live call to get answers to your questions.
Access to Membership Discussion Forum.

Interact with our community of people committed to personal growth.
Lifetime Access and Free Updates to the Course.

Take the course from your phone, computer or tablet. Learn at your own pace. Feel free to revisit lessons whenever you want.
Optional VIP Upgrade - Private 1:1 Coaching Calls with Dr. Chani.

Get personal attention and support from Dr. Chani in your own 45 minute private coaching sessions.
100% Money-back guarantee.

If you are not satisfied the course within your first 30 days after enrolling in the course, I will refund your money. No questions asked.
Learn step-by-step how to master your mindset and develop skills for dating success. Transform your dating with just 10 minutes a day for 10 weeks!


Let's take a look at what the modules will include:
7 Steps to Create an Emotional Connection
4 Common Dating Disasters
4 Fears that Hold You Back From Finding Your Life Partner
6 Reasons You Win With an Appreciative Approach to Dating
10 Ways to Develop an Appreciative Dating Mindset
6 Ways to Appreciate Yourself and Date with Self-Confidence 
5 Steps to Identify Your Life Partner
8 Strategies to Be Your Best and Enjoy Dating
6 Questions to Ask Yourself Before You Commit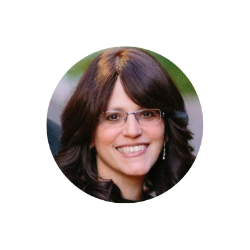 Hi! I'm Dr. Chani Maybruch, a social psychologist and relationship coach. I specialize in helping people succeed at dating and create amazing marriages. In my twenty years of coaching, I have developed unique strategies and tools to help you break through the barriers to developing your ideal relationship.
This course is the culmination of thousands of hours of coaching couples through dating, engagement and marriage. This course is my gift to you. Handing you the secrets to dating success on a silver platter.
My Mission
Through over two decades of coaching men and women I I have learned that while each person has a unique story, there are common patterns of behavior and certain mindsets that can hold people back from creating their ideal relationship. I have created many effective strategies, techniques, and exercises to help every person break though their barriers to make dating easier, more enjoyable, and successful!
I'd love to help you learn the fundamental approaches and skills to help you gain more control over dating and find your match! My greatest pleasure is when someone gets engaged and tells me: "I never dreamed I could have found someone so wonderful. I feel so blessed."
Frequently Asked Questions
When does enrollment start?
The course is currently closed to enrollment. You can get an email to be notified when the course opens by emailing me at [email protected]


How long is the course?
The course will be delivered over 10 weeks. All you need is about 1 hour per week.
What if I struggle to keep up with this course?
When you begin the course, you will receive one accountability email per week to highlight the course topics for that week. You can opt out of receiving these accountability emails. If you are unable to complete the material for each week, no problem. You can revisit any part of the course whenever you like. Enjoy lifetime access to the course.
What if I don't like the course?
The course is backed by 100% money-back guarantee. If you are not completely satisfied, within 30 days, I will provide you with a full refund.
What materials do I need to take the course?
You need a device with internet access than can stream video or audio lessons, such as a phone, tablet, or laptop. You may use a printer to print the downloadable worksheets. Other than that, all of the course materials are included in the course.


I still have questions. How do I contact you?
Feel free to send me an email at [email protected]