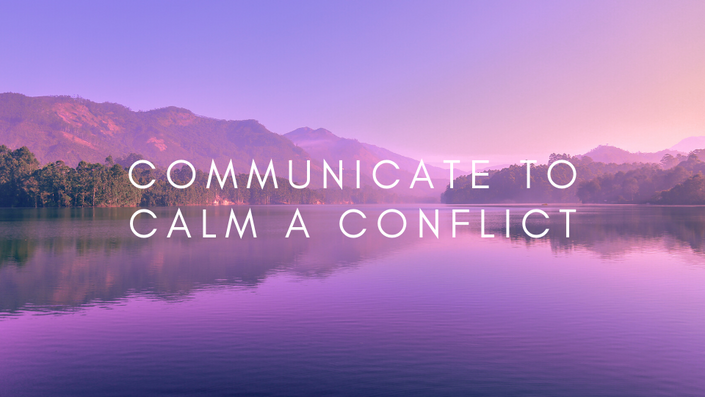 Communicate to Calm a Conflict
How to Reduce Conflict and Build Emotional Intimacy with your Partner - Audio Course
Enroll in Course
Communicate to Calm a Conflict:
How to Reduce Conflict and Build Emotional Intimacy
What is this mini-course about?

In this mini-course, you will learn a step-by-step method for how to develop a conversation to navigate a conflict you have with your partner.
In one hour, you will learn a simple but significant 3 STEP METHOD to:
clarify what your conflict is about

understand how to navigate a conflict

deepen your understanding of one another
My straightforward method for you to communicate through a conflict will enable you to:
reduce conflict in your relationship and foster emotional intimacy and connection with your partner.
Learn how to start a conversation and express yourself so that your partner will listen to you more receptively. You will be amazed to see how the way you initiate a conversation can turn a conflict around!
You will also learn how to ask your partner open-ended questions to draw out your partner's feelings about the conflict so that you gain a deep understanding of the roots of the conflict.
What do I mean by "Conflict"?
Conflict is an inevitable part of a couple's life together. The term "conflict" means different things depending on your relationship.
The meaning may range from full-fledged fights to frustrating disagreements, or from ongoing differences of opinion to temporary misunderstandings.
The common denominator for all couples is that it is normal to have some form of conflict in your relationship.
Who is this mini-course for?
You. If you are looking to create your ideal relationship!

Are you interested in knowing how to deal better with conflict?
Would you like to learn how to navigate through a conflict to bring you closer to your partner?
Are you curious about how to communicate through a conflict to make your relationship even better?
Do you desire to create a deeper understanding and emotional connection with your partner?
If you are an individual, or part of a happy couple, couple in crisis, a longtime married couple, a newlywed couple or a dating couple - you will gain critical communication and conflict management skills.
This is an AUDIO Course.
Video version coming soon.
Hear What People are Saying
"This is the most insightful class I have taken in a long time. I learned concepts that I never heard about that really changed the way I think about arguments. Thank you!" - Natan - Brooklyn, NY
"I gained a greater understanding of deeper meanings underlying conflicts and how to uncover these meanings." Rivka - New York, NY
"My husband and I fight a lot... I appreciated hearing in this webinar about how it's still normal and doesn't mean I'm with the wrong partner. Elisheva - Passaic, NJ
"I liked learning about the 3 step method to solving conflicts and hopefully preventing them in the future." Hindy - Staten Island, NY
Your Instructor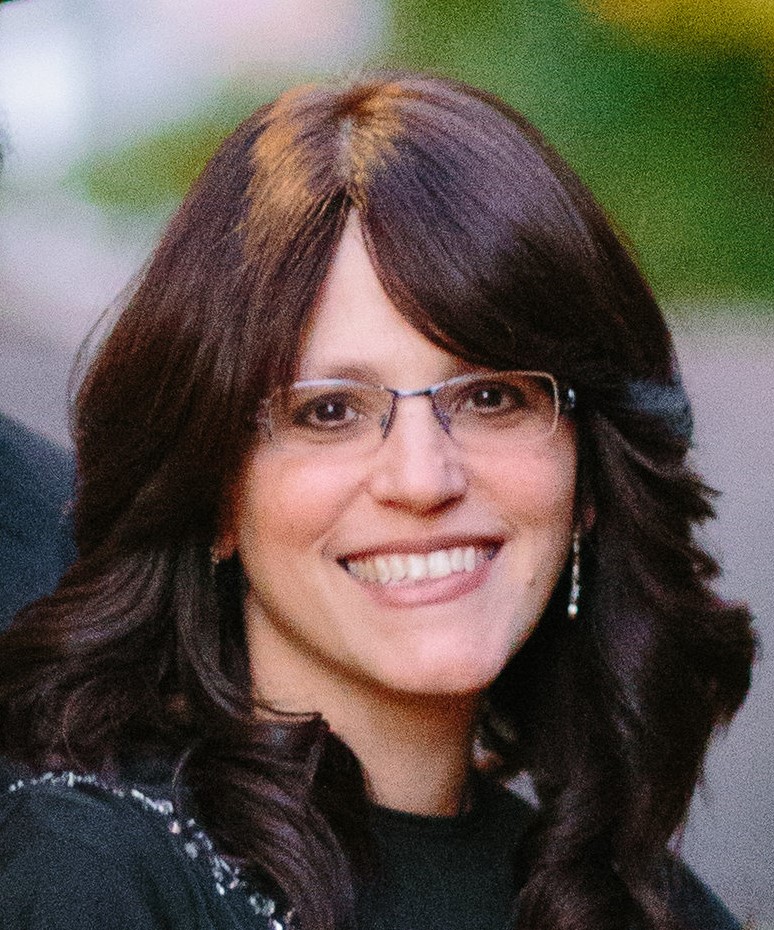 Hi! I'm Dr. Chani Maybruch, a social psychologist and relationship coach. I specialize in helping people succeed in dating and create amazing marriages. In this class, you will learn strategies and tools, based on my twenty years of coaching, to help you break through the barriers to developing your ideal relationship.
Frequently Asked Questions
How long do I have access to the mini-course?
Once you sign up, you will have unlimited access for as long as the mini-course is offered.
How can I share the mini-course with my friends and family?
Sure! Share the wealth.
Join me for this one hour mini-course on How to Communicate to Calm a Conflict to start dealing with the conflict in your relationship with a fresh perspective and effective skills!
Be prepared to go from being confused and frustrated to having clarity about how to communicate through a conflict in a way that deepens your emotional intimacy with your partner.
Looking forward to growing with you!

Chani